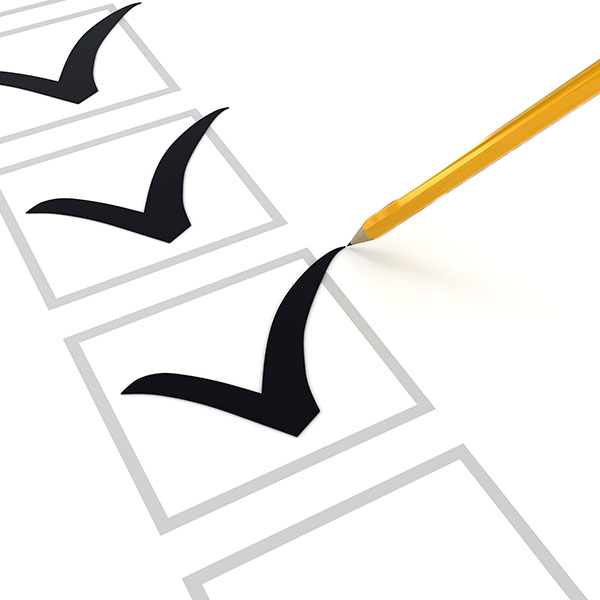 At Southeastern Heating Air Conditioning & Electrical we strive for 100% satisfaction in everything we do. We value your opinion and invite you to tell us and others about your experience with us. Please take a few moments to tell us what you think by leaving us a review here on our website or on any of these popular review sites or social networks.
Read what other customers have said about us.

All trademarks or brands on this page are registered by their respective owner and are not affiliated with our company, nor do they endorse or sponsor our products or services.
Reviews of
Southeastern Heating Air Conditioning & Electrical
(Based on 17 rated reviews)
07-Mar-2019
Product or service reviewed: replacement of duct work
Couldn't have asked for anything better. Very professional. Always on time and stayed ahead of schedule. Even came back the day after they finished to make sure everything was OK. Any repairs on my system moving forward will be here.
15-Aug-2018
Good afternoon Frank,
Our new unit is up and running. We are amazed at how much it has cooled down the house. It's so quiet also.
Laura and I want to thank you for quick response to our situation and letting us use your stand alone units over weekend.
I also want to thank your staff on what an excellent job they did. The installation went smoothly and I felt well informed on how to operate.
As always thank you for your prompt and professional service.
02-Aug-2018
Product or service reviewed: service
I got the best birthday present! :) very very good service,from calling them to make an appointment to fixing the problem.Charles was the expert who had my rooftop unit to come back to life from death after another company misdiagnosed and screwed it up royally.Thank you guys very much and sorry for the delay in showing my gratitude.
24-May-2017
I would like to take this opportunity, on behalf of my wife and I, to thank Southeastern for a professional job in replacing our 40 plus year old heating and air conditioning systems.
You have an excellent staff from the office to the installers. Johnny Moore did a great job in reviewing the existing equipment, proposing ways to save money, ideas about redirecting flow to the sun porch and recommending the best equipment going forward.
The financing package ceratinly sealed the deal and no other company offered that.
We felt from the beginning we were in good hands and I knew from previous experience with you that Southeastern was the best decision! However, seeing your people in action was encouraing from their clean shirts, clean trucks and the way they conducted themselves was evidence of training and experience.
We look forward to enjoying a "cool" summer and lower Duke bills!
Cordially,
22-May-2017
Product or service reviewed: New HVAC system
I needed a new Heat pump split system. I got several bids and Southeastern came in a few hundred dollars less with a slightly better/higher rating system. This type of install normally takes most of a day and we wanted to get the system in for the weekend but had to go out of town and leave by mid-afternoon. Johnny, the project manager said that he would put three crews on the job...they did and we stayed on schedule. The air handler is so quiet I can hardly tell when it is on. They were careful to lay down tarps on the stairs and all carpeted areas and vacuumed when they were done. The final payment was just as quoted...no surprises. The programmable thermostat was easy to use and our new system puts out 54 degree cold air...we are loving it. Overall very satisfied with the service and price of our Lennox system. I would be happy to recommend Southeastern Heat and Air and will be using them when "my other unit" goes out.
Glenn Weckel
Wilmington, NC
09-May-2017
Product or service reviewed: New Bryant HVAC System
We are extremely pleased with the recent services we received from SE HTG & AIR. We purchased a new Bryant HVAC system to replace the 19 year old system in our condo. Johnny Moore, Prod Mgr, was extremely helpful in explaining the systems we could chose from and offering his advice. The installation team was right on time and very efficient. The customer service before, during and after the sale had been superb. Very refreshing in this day and time. The entire team including Julie and Debbie in the office, to Charles, the Tech Expert on the Wi-Fi Thermostat were a pleasure to do business with. We highly recommend you call SE H&A in Wilmington if you need a new system or just need service. They are the BEST.
Keith & Sandi M.
Wilmington, NC
27-Jan-2016
This is a letter of thanks to your company and especially your service technician, Charles Wheeler.
I have a Sanyo "split unit" that needed repair a few months ago. Charles came to my house in Surf City and was able to repair it after I had been told by another local company that the unit had to be replaced. Two weeks ago, I had double-knee replacement surgery and the Sanyo unit that Charles repaired allowed me to stay downstairs on the ground floor level. The unit has kept me warm and comfortable especially in light of the recent cold spell.
Charles Wheeler's professionalism and knowledge meant more to me than you could know! By the way, your employee, Forrest Burnett, referred me to Southeastern Heating and Air Conditioning. I will be using your company for future repairs and/or replacement units.
Thanks again!
10-Dec-2015
Mr. Patz,
I had the pleasure of doing business with your company from 12/1/ 2015 - 12/10/2015. I want you to know that I had a pleasurable experience from the beginning to the end. I have owned this home for 19 years and I have dealt with a few different companies through the years and your staff and crew have impressed me. Everyone that I had contact with was very pleasant respectful and informative.
Junior Moore was very pleasant and took his time answering all my questions and I had quite a few. I felt very comfortable with him and believed him to be very trustworthy at no moment did I feel he was just trying to sell me something. I believe he was truly looking out for our best interest and our investment with the heat pump. Junior was here on time for my estimate, provided the quote the same day and when I called to let him know that we had chosen your company he had a crew here in 2 days. After the crew had installed the unit he called me to see if everything was ok and told me to wait the weekend out to make sure things were ok and that he would call me on Monday to set up inspections. Junior was the reason I choose your company and I do believe I made the right choice.
The crew that installed our unit was also very respectful and informative and answered all my questions. They were a hard working crew, they worked the whole time no slackers on that crew. David explained and showed me how to operate the new thermostat and made sure I understood. Very nice bunch of young men.
I just wanted you to know that I am very pleased and that your employees did do a awesome job all the way around from beginning to end. Needless to say I have found my new Heating and Air company, would you please let them know that they all did a great job!!!
Thank you
16-Sep-2015
Hello Charlotte – I wanted to let you know that Scott Grissom has completed the HVAC seasonal cleaning/check-up of all units her at WIRO. He did an excellent job, I had several staff comment that they had never seen anyone do such a thorough job. These folks are great. He will pass along to you his feedback – look for comments about the set up in the server room, I think that there are issues that need to be addressed for such a critical component of the office.
Thank you, as always, for the support provided to our property.
Best regards,
15-Jul-2015
Hi Debbie:
We got the rebate check yesterday and just wanted to thank you for taking care of the mix up. It is so nice to find good service by competent and caring people and we appreciate all you have done for us this past month or so.
15-Sep-2014
We have been using Southeastern Heating & Air Conditioning since 2001 when we build our home here in Wilmington. They have been providing annual maintenance and have responded to every call quickly and efficiently. Last year we replaced two of our systems and they completed the job on time with minimal loss of service. In several cases they provided inexpensive repairs where they could have easily said new equipment was required. I am very satisfied with their service and continue to trust them with our annual service contract. Frank Patz and his technicians have been easy to work with and very reliable.
I hope this helps,
02-Oct-2013
Debbie, I really appreciate the way you handled the replacement of my heat pump. It is rare to deal with a person that handles things professionally with kindness. Thank you!
01-May-2012
Thank you for such great attention and a wonderful job. We are happy to be your customers and have bragged about your company all over town.
Happy summer to everyone at Southeastern.
12-Apr-2012
Debbie,
Just a note to let you know how please I am with the ESA service Charles provided today. He treats my HVAC as if it were his own. Not only does he do the minimum required service, he also looks for those things that may cause me a problem in the near future and tells me things I should do to extend the life of my system. All your folks are good, but Charles is just a little bit better. Thanks to you all,
19-Sep-2011
Dear Mr. Patz,
I would like to make a few comments regarding a heat pump that was installed about three weeks ago at my residence at (address removed for privacy). I have nothing by high praise for the crew and their workmanship and was most impressed with Johnny Moore in particular. The unit functions flawlessly, which I can't say for two previously installed at this home. I have already recommended your company to several people for service if they need it, and will continue to do so.
I remain, a very satisfied customer.
22-Apr-2011
Dear Frank,
I am sure you already know what outstanding technicians and staff you have working with you. Southeastern installed two Evolution Systems for me in 2008 and although I have had a few issues with the systems as with most mechanical devices, dealing with professional and capable people like Charles Wheeler help to ease my frustrations. Whenever Charles has had to come for a maintenance call he never leaves without making sure I understand exactly what the problem was. He treats my situations as if he was working on his own home. This is so rare this day and time, and I am truly grateful that I can count on him.
Just this past week when I had a "Systems Malfunction" notice I called and spoke with Debbie….another jewel. She made sure that Charles contacted me immediately. Calling Southeastern is like calling "my sister's house", I can depend on the reassuring and comforting voice on the other end. How do you find such great people?
Scott Grissom came with Charles and together they made sure I was up and running. Scott is also very competent and knowledgeable about this complex system, yet again a testament to your strong customer service.
Please be sure to let these wonderful folks know how much they are appreciated by your customers.
Sincerely yours,
Dear Mr. Patz,
We just want to let you know how please we were working with the men who sold & installed our new heat pump. Johnny explained in detail about what we were purchasing. Charlie helped us understand and set up the thermostat and Quincy and his men did a great job installing & cleaning up. You have a great crew. Glad we went to the home show & met you.
Sincerely,